UCLA Ed&IS Heads to AERA in Chicago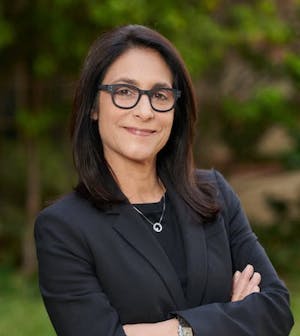 "The UCLA School of Education and Information Studies is a place that produces critical knowledge used to create meaningful change," says Wasserman Dean Christina Christie.  "And it is research conducted with rigor and care, focused on advancing understanding and practices that foster learning, justice and opportunity, and make our schools and communities better places for all."
That research, and the talented faculty, staff and students engaged in the effort, will be on display this spring as UCLA participates in the annual meeting of the American Education Research Association (AERA), "Interrogating Consequential Education Research in Pursuit of Truth," which will take place April 13-16 in Chicago. 
In more than 150 events ranging from student-led poster presentations to presidential sessions featuring education department faculty leaders, dozens of UCLA scholars will share their research pursuits and tell their truths.   
"The breadth of our research is shining a bright light on critical issues confronting our schools and institutions of higher education and the students we serve," said UCLA Education Department Chair, Cecilia Rios-Aguilar. "From examining the needs and work and potential of community colleges to efforts to push back against misleading attacks on schools over 'critical race theory,' the research of our faculty and students is illuminating the challenges we face and lighting a path forward toward progress and equity. It's an honor to be able to share our work with scholars from across the nation and around the globe who are part of the AERA community."
Among key conference events, UCLA education professor and AERA president-elect Tyrone C. Howard will receive the Social Justice in Education Award; Rios-Aguilar will take part in a presidential session examining the persistent invisibility of Latinx communities across institutions; and education professor Daniel Solórzano will take part in a presidential session on countering the silencing intent of attacks on critical race theory. Howard will take the gavel to become the 2023-2024 AERA president at the conclusion of the conference. And don't miss the UCLA AERA reception, Saturday night at D4 Irish Pub and Café.  
A very partial list of additional highlights of UCLA's participation at AERA follows.
Visit this link for a complete searchable AERA schedule of events.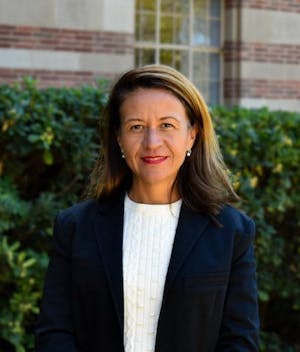 Thursday, April 13
UCLA Education Department Chair Cecilia Rios-Aguilar and graduate researcher Davis Vo join in a presentation of new research regarding the potential for expansion of community college baccalaureate programs in Advancing Critical Understandings of Community College Students.
Assistant Professor Anna J. Markowitz shares her research paper, Increasing Childcare Teacher Compensation Through Teacher Support Grants, in the symposium event, "Compensation for the Workforce: The History, the Policies, Attempts at Increase, and the Teacher's Point of View."
CTS Kai Monet Matthews discusses how teacher education programs may impact the well-being of teachers of color in the roundtable session, "The Six Barriers to Racial Equity in Teacher Education Programs".
Doctoral student Lindsey Kunasaki explores unequal access to postsecondary arts education in the poster session, "From High School to Art School: Socioeconomic Inequalities in Creative Arts Opportunities to Learn."
Professor Federica Raia discusses "Framing for Decision Making in Situations of Uncertainty," in the roundtable session, "Enhancing Teaching and Learning in Health Professions Education."
Associate Professor Lucrecia Santibañez joins with colleagues to present "Ethnic Studies Course-Taking in a Large Southern California School District as It Begins to Scale Up a Graduation Requirement" in a symposium on ethnic studies access, considerations and cultivations; UCLA Teacher Education Program Faculty Advisor Darlene Lee is the discussant.
Assistant Professor Lorena Guillen joins with graduate students JC Lugo and Sara Jasmin Diaz-Montejano to present "Troubling Curriculum: Critical Awakenings in Social Foundations for Ethnic Studies Teachers," in a roundtable session on "Culturally Relevant Teaching." Diaz-Montejano also chairs the symposium, "Grief as Truth Telling: Uprooting the Violence of Schooling," featuring among others, alumna Sharim Hannegan-Martinez.
Friday, April 14
Tyrone Howard will accept the Social Justice Award and give a lecture, "Seeking Justice in Unjust Schools and Classrooms: Implications for Education Researchers and Practitioners."
Lucrecia Santibañez and the UCLA Center for the Transformation of Schools Director Joseph P. Bishop join the discussion in the presidential session, "The COVID Effect: Rethinking Learning, Data Systems & Truth for Justice," chaired by Tyrone Howard.
Center for the Transformation of Schools project director Stanley Johnson and colleagues take part in a roundtable discussion of their research, "Shifting Pedagogically: Examining Teacher Pedagogical Approaches and Their Instructional Practices in Developing Students' STEM Identities" in the event, "Identity, Inquiry and Science Education."
Leyda Waleska Garcia presents "Youth Leadership and Intersectionality: Which Youth Have a Say in School Decision Making?" in the roundtable discussion, "Encountering Counterstories: Crosscurrents of Racialized Narratives in School and Social Contexts."
Professor Kimberley Gomez presents "The Role of Teacher Beliefs, Goals, Knowledge, and Practices in Co-Designing Computer Science Education Curricula" in the poster session "Teacher Learning in Changing Contexts."
Doctoral researcher Gene McAdoo joins Tyrone Howard in a roundtable session, "Antiracist Educational Research for Social Transformation."
Graduate students Alice Xu and assistant project scientist Adam Blake present "Early Identification of Underperforming Students via Reading Patterns," in a literacy paper session.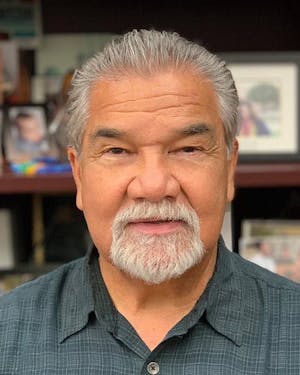 Saturday, April 15
UCLA Professor and AERA Council Member Daniel Solórzano takes part in the Presidential Session, "Censorship? Indoctrination? Erasure? Critical Race Theory in Teaching and Teacher Education".
Professor Sylvia Hurtado joins with Edwin Perez, Denise Ortiz, and Channel McLewis to share the paper "Nothing Was Easy": Adapting Student-Centered, Culturally Responsive STEMM Programs on Predominantly White Campuses," in the event, "Interrogating Inequitable Systems and Processes in STEM". Hurtado, Krystle Cobian, and Ana Romero also share their paper, "Synergizing to Support Underrepresented Groups in STEM: Student, Faculty, and Institutional Capacity-Building."
Professor Ananda Marin, Lindsay E. Lindberg, and Brenda Y. Lopez present "Freedom Dreams Nested Within the Small Stories of Improvisational Jazz Artists," in the vice-presidential session "Consequential Futures: The Contested Pursuit of Truth in Freedom Dreaming."
Jonli Tunstall, Ashley Williams, and Terry Allen share their paper, "Starting From Day 1: Effects of Social Justice Program Involvement on the High School Retention and College Preparation of Black Male Students," in the event, "Don't Clip My Wings Before I Learn to Fly: The Stories and Experiences of Black Youth in K–12 Settings"
Eva Baker is the discussant in the symposium, "Designing and Validating Games to Measure Social and Emotional Learning: Validation Results and Lessons Learned."
Kilchan Choi, associate director of statistics and methodology at UCLA CRESST discusses the paper, "Application of Advanced Psychometric Models to Population Game Play Data From Arthur Games."
Professor Robert Cooper joins with Jonathan C.W. Davis of the Equity Research Collaborative, and Zee Cline of the CSU Office of the Chancellor to present "Social Justice Leadership and the Implementation of a Culture of Care" to the California Educational Research Association.
Professor Kimberley Gomez joins with UNLV assistant professor and UCLA Alum Ung-Sang Lee and postdoctoral researcher and lecturer Christopher Wegemer to present their research, "Mutualism and Race: Embedding Sociohistorical, Racialized Selves Into the Creation of Antiracist Research-Practice Partnership," in the structured poster session, "What Is the Value-Add of Research-Practice Partnerships."
Demontea Thompson discusses his research, "Educational Journeys of Foster Youth in California: Preliminary Findings of a Statewide Study" in the roundtable session "Resisting the Web of Carcerality: Counternarratives of Youth Impacted by Foster Care, Homelessness, and the Criminal Justice System."
Demeturie Toso-Lafaele Gogue joins with co-authors to present "Becoming, Serving, and Institutionalizing Asian American, Native American, and Pacific Islander–Serving Institutions," in the symposium, "Asian American and Native American Pacific Islander–Serving Institutions: Honoring the Past, Examining the Present, and Imaging the Future."
Graduate students Oliva Obeso and Andrea Nicole Kern join with Professor Marjorie Faulstich Orellana to present their paper, "Moving Critique Into Action: Teacher Candidates' Imagination of Their Future Practice."
Professor and UCLA Civil Rights Project Co-Director Gary Orfield joins with AERA Executive Director Felice J. Levine and others to discuss the looming threat of the Supreme Court ending affirmative action and the implications for the academic research community in the session, "Will the Court Resegregate our Colleges? Amid Troubled Waters can Research Show the Way."
Sunday, April 16
Annamarie Francois and Brande Otis discuss the experiences of Black parents in South LA with the educational system in the presentation of their paper, "Methods Toward Black Freedom Dreaming: Intergenerational Work With Black Families."
Professor Sandra Graham takes part in the invited speaker session. "Allow Me to Reintroduce Myself": Doing Equity Work in Ways That Disrupt Systemic Oppression and Empower Marginalized Groups."
Roxana Hadad, Jean J. Ryoo, Julie Flapan and Paula Nazario discuss their paper "Continuous Improvement to Operationalize Equity in a Research-Practice Partnership With Computer Science Education Leaders," in the event "Leading for Racial Justice and Culturally Responsive Practices."
In a symposium chaired by Ananda Marin, Inmaculada Maria Garcia Sanchez and Marjorie Faulstich Orellana present "From Ring Around the Rosie to Zombie Tag: Children (Re)Learning School Sociality During the COVID-19 Pandemic," in the symposium, "Illuminating Sociality and Learning in Diverse Educational Environments by Interrogating Movement, Touch, and Affect."
Professor Alison Bailey joins with colleagues from ETS  to present "Teachers' Perception of Language Demands in Standards and Assessment Materials for Multilingual Learners," in the paper session, "Language Ideologies and Language Awareness."
Graduate student Melanie Seyarto presents Linking Professional Development to Classroom Quality: Differences by Early Childhood Education Sector, in the paper session, "Teachers' Roles and Expectations in Early Childhood Years."
UC Chancellor's Postdoctoral Fellow Deborah Southern, shares her research, "Whiteness Tempering Transformative Change: A Comparative Case Study of Equity in Graduate Education Programs, in the session, Disrupting Organizational Structures to Create Transformative Change.