UCLA Women's Basketball Celebrates Linda Sax as "Uncommon Bruin"
 UCLA SEIS professor and Momentum Director Linda J. Sax was celebrated by UCLA Women's basketball in recognition of her outstanding efforts "doing above and beyond," in pregame festivities Sunday, November  21 at Pauley Pavilion.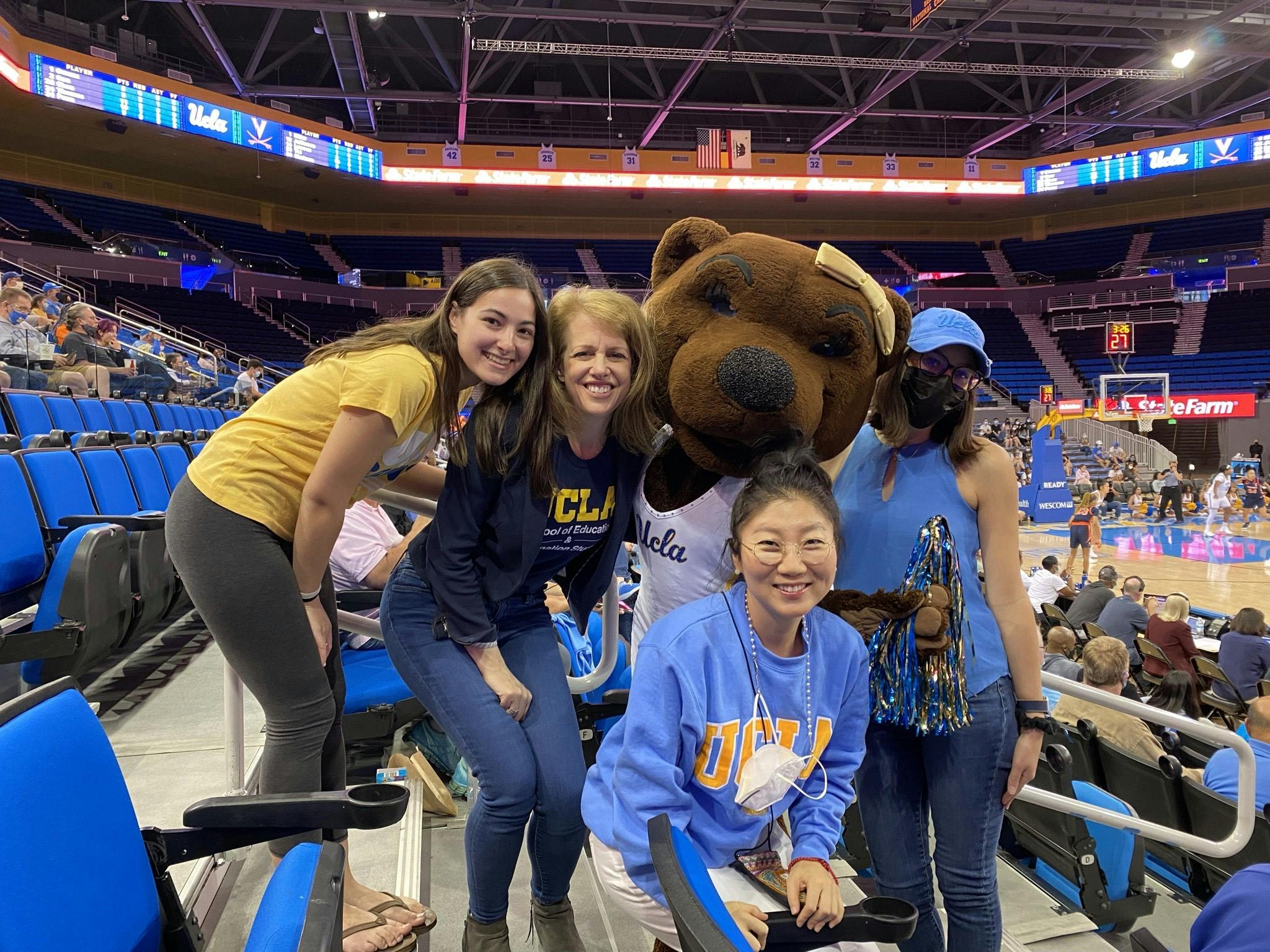 Sax, a professor of higher education in the UCLA School of Education & Information Studies is the founding director of Momentum: Accelerating Equity in Computing and Technology at UCLA. For over three decades, Dr. Sax's research has focused on gender differences in college student development, with an emphasis on women in STEM fields.
As Director of Momentum, Sax leads cutting-edge research to diversify computing and technology fields, particularly on efforts to recruit women and people of color into computing education pathways and retain them into technology fields.
For more information about this "Uncommon Bruin" and the Momentum  program visit the Momentum website