A New Vision for Teacher Leadership For Whole Child Education
In the wake of a pandemic that has lain bare inequities and fueled new urgency to address critical challenges confronting education systems and the students they serve, a new study, "Beyond Teacher Leadership: The Role of Teachers as Learners, Innovators and Designers for Whole Child Education," lays out a new vision and roles for teacher leadership in a rapidly changing world. 
Conducted and published by researchers at the UCLA Center for Community Schooling and the University of South Carolina, the study argues that in the face of enormous challenges, teaching and learning need to be reinvented to meet the needs of the whole child --  addressing their academic, cognitive, mental, physical, and social strengths and needs.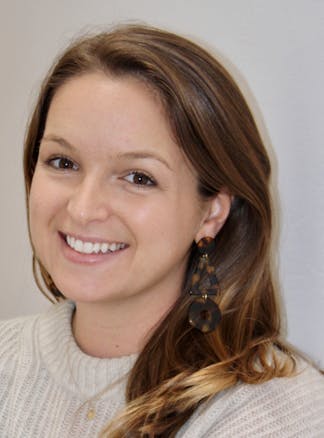 The researchers contend now is the time to rethink teaching and take advantage of the talents and aspirations of many teachers, and urges school districts to consider new forms of school leadership. The study highlights the need for policies that enable teachers to create learning experiences that support students' holistic well-being and prepares them for the changes occurring in our communities, economy and society.
To do so, the study explores the approach of two school districts – the Anaheim Union High School District (AUHSD), and the Surrey Schools in British Columbia -- committed to whole-child education. The study examines and highlights the conditions and practices deeply embedded or ready for enhancement across each district --  the established drivers and the promising accelerants — that support teachers as learners, innovators, and designers. 
Among other findings, the researchers documented the "radical collaboration" of high school teachers from Surrey and AUHSD, their innovative use of a unique learning management system, and teacher leadership in the development of the approaches to performance assessments tied to their district's respective "North Stars" for deeper, student-led learning (not multiple-choice, standardized tests). Teachers in both districts created new academic courses that fuel interdisciplinary learning and student leadership.  The researchers underscore the importance of a few formal classroom-based leaders in accelerating innovation and educational design who model the work of teachers as learners and innovators.
The study includes policy recommendations for reimagining what matters for student learning and approaches that prioritize teacher leadership, collaboration and deeper learning. 
"Beyond Teacher Leadership: The Role of Teachers as Learners, Innovators and Designers for Whole Child Education," is co-authored by UCLA Center for Community Schooling associate director for research Marisa Saunders and UCLA doctoral Student Natalie Fensterstock, with Barnett Berry and Peter Moyi of the University of South Carolina, and middle school teacher Leslie Snyder, a 2021 Milken Education Award Winner. The full study and policy brief are available here.
We talk with UCLA's Marisa Saunders about the study below:
 So, in your own words, what's this study about?
In the wake of the pandemic a lot of folks have been talking about the need to reinvent education, to create educational environments that enable young people to thrive, regardless of their background or life circumstances, especially in this uncertain world and changing economy. Part of that response has been a growing interest in whole child education, and developing systems that can respond to young people's academic, social, health, and developmental needs.
As we think about the work of community schools in California and beyond, this study is helping us understand how we develop systems that respond to and support students in these challenging times through a whole-child education approach. In particular, what is the role of teachers within a system of whole-child education?  In this study, we wanted to gain an understanding of what the experiences of teachers within a setting committed to whole child education looks and feels like. 
What does the study say about that? 
There are a couple of key things.  First, identifying and learning from these two districts was really important. The Anaheim Union High School District in California has been invested in community schools for a long time and views the strategy as a way of reshaping the way we think about teaching and learning. There is a strong classroom focus and emphasis on student engagement and ownership. Similarly, the Surrey school district in British Columbia has a very strong focus on teaching and learning and their academic outcomes serve as their North Star. Nurturing students' well-being and agency is key to reaching that North Star. We found that in both of these places, there are conditions or "drivers" that enable teachers to create learning environments and experiences where they are working alongside students as creators of knowledge, leaders and learners. Second, in both of these places, the conversation about whole child education and their responsiveness to the needs and assets of students, families and communities moves beyond wrap-around services to the establishment of practices that break down barriers between the classroom, school and community. 
In our report, we call those conditions drivers and accelerators. Established drivers refer to the work of teachers as innovators and designers already deeply embedded in practice. Promising accelerants refer to the work of teachers as innovators and designers that is beginning to unfold and could be enhanced if these practices were accelerated.  
What do you want California's education leaders and policymakers to understand about this study?
One of the things that we found to be important across both of these school districts was that both supported a new definition of teacher leadership, a definition that lifted and empowered teachers. I'm paraphrasing here, but there's a quote in the study that says something like, "When teachers see themselves as empowered and act on it, they can empower students to identify and respond to issues in their community. And when teachers are developed in ways that help them to identify and leverage their strengths, they are able to do the same thing for their students."  It was really eye-opening for us to hear from teachers that they felt they were in a system that empowered them to serve as leaders, learners and innovators to create the sort of learning experiences that would empower their students. From a policy perspective, I think we need to ask, how do we do this? How do we think about providing teachers with the tools and skills to serve as leaders, learners, and innovators so that they can create new courses and new learning opportunities, like expanding a small garden into a 2-acre farm where students learn about science and develop entrepreneurial skills while addressing the needs of the local community. How do we unleash teachers' creativity? 
Let's drill in a little bit. What's the one thing you want people to know about this study?
That if we care about providing environments that tend to the whole child, we also need to think about the whole teacher.  We need to think about creating a system that supports the whole teacher and responds to their strengths, needs, and interests, and gives them room to leverage that. Teachers must know that their work is important, have a sense of power and responsibility, and understand the impact of their work. 
What else do you think is key?
We found that it was really important for teachers to maintain a foot in the classroom. These districts found ways to support teachers as leaders through non-traditional approaches that move away from conventional career ladder models. In Anaheim, hybrid roles were really important in making this happen. Teachers were able to provide peer support and mentorship to other teachers and serve as co-learners. Providing room for learning across sites was also important, and both of these systems prioritized creating the conditions for colleagues to get excited about learning through collaboration. 
There seems to be a lot of discussion of how during the pandemic, students have fallen behind, and growing pressure to do something about "learning loss" and student achievement. How can the ideas in this study help students learn?
Student learning is at the heart of this work. Our exploratory work in both of these districts highlighted for us that we need to rethink the sort of student outcomes that matter. The two school districts in this study go way beyond traditional standardized test scores to measure student engagement, voice and agency, and students' overall well-being to ensure their readiness for successful futures. For example, in  Anaheim, they have the five C's - communication, collaboration, critical thinking, creativity, and character. These skills are taught to students during their classes and they hold kids to those outcomes. They feel strongly that the only way they're going to get students to really succeed and attain those outcomes is by providing teachers with the room to create the curriculum, to innovate, and to establish the learning environment and opportunities that will get each of their students there. There is a culture of learning across these two districts that is just palpable at every level of the system.
What are you hoping this study will help to accomplish?
We're hoping that this study will inspire and assist education systems to re-envision the role of teachers and teacher leadership in creating and pursuing a transformational vision for whole child education. In California, where we have invested $4.1 billion in community schools, we have the opportunity to honor and leverage the many strengths of teachers to innovate, design, lead and learn so that they can respond to the needs and assets of their students, families and local communities. We hope that the work of Anaheim and Surrey can inspire and inform other districts across the state and beyond to engage in building these systems.