UCLA Expertise to Launch the Academy for Excellence in Medical Education
The David Geffen School of Medicine at UCLA (DGSOM) and the UCLA School of Education & Information Studies (SE&IS) are…
The David Geffen School of Medicine at UCLA (DGSOM) and the UCLA School of Education & Information Studies (SE&IS) are proud to announce the establishment of a new collaborative entity, the Academy for Excellence in Medical Education. To celebrate this exciting new joint endeavor, DGSOM and SE&IS will host a formal launch, which will take place virtually on Thursday, August 19, 2021 at 4 p.m. PST.  The event will include opening remarks by the inaugural co-directors UCLA Professor of Education Christina (Tina) Christie, Wasserman Dean, SE&IS, and Dr. Clarence Braddock, Executive Vice Dean and Vice Dean for Education, DGSOM. A keynote address will be delivered by one of the most recognized national leaders in medical education, Dr. Kelley Skeff, co-director and co-founder of the Stanford Faculty Development Center for Medical Teachers and the George DeForest Barnett Professor.
The mission of the Academy will be to promote excellence in the field of medical education through research, professional development, school and community programs, and the cultivation of a community of medical education scholars and practitioners. The Academy brings together UCLA's global expertise in medicine and in education respectively, for the common goal of excellence in all areas of medical education. In view of the two schools' shared values of social justice and service to community, this collaboration affords unparalleled opportunities to further equity, inclusion and diversity in all areas of medical education. 
Core faculty members for the Academy include Amy Waterman, Ph.D., professor-in-residence, DGSOM; Dr. Gerardo Moreno, associate professor of Family Medicine and Director of UCLA PRIME-LA (Program in Medical Education), DGSOM; Professor Anne Gilliland, associate dean, UCLA Department of Information Studies; Professor Noreen Webb, vice chair, UCLA Department of Education; and Professor Michael Seltzer, UCLA Department of Education.
"Medical education is changing, with a renewed need to infuse the science of teaching and learning into all aspects of training future physicians. We must move away from old-fashioned notions such as 'see one – do one – teach one' to concepts such as deliberate practice, embodied in simulation-based education, as vital steps to improving the quality and safety of patient care," says Dr. Braddock. "Through this partnership between two renowned schools, we will pair leading scholars in teaching and learning with a strong spirit of innovation and creativity that is growing in our medical school faculty."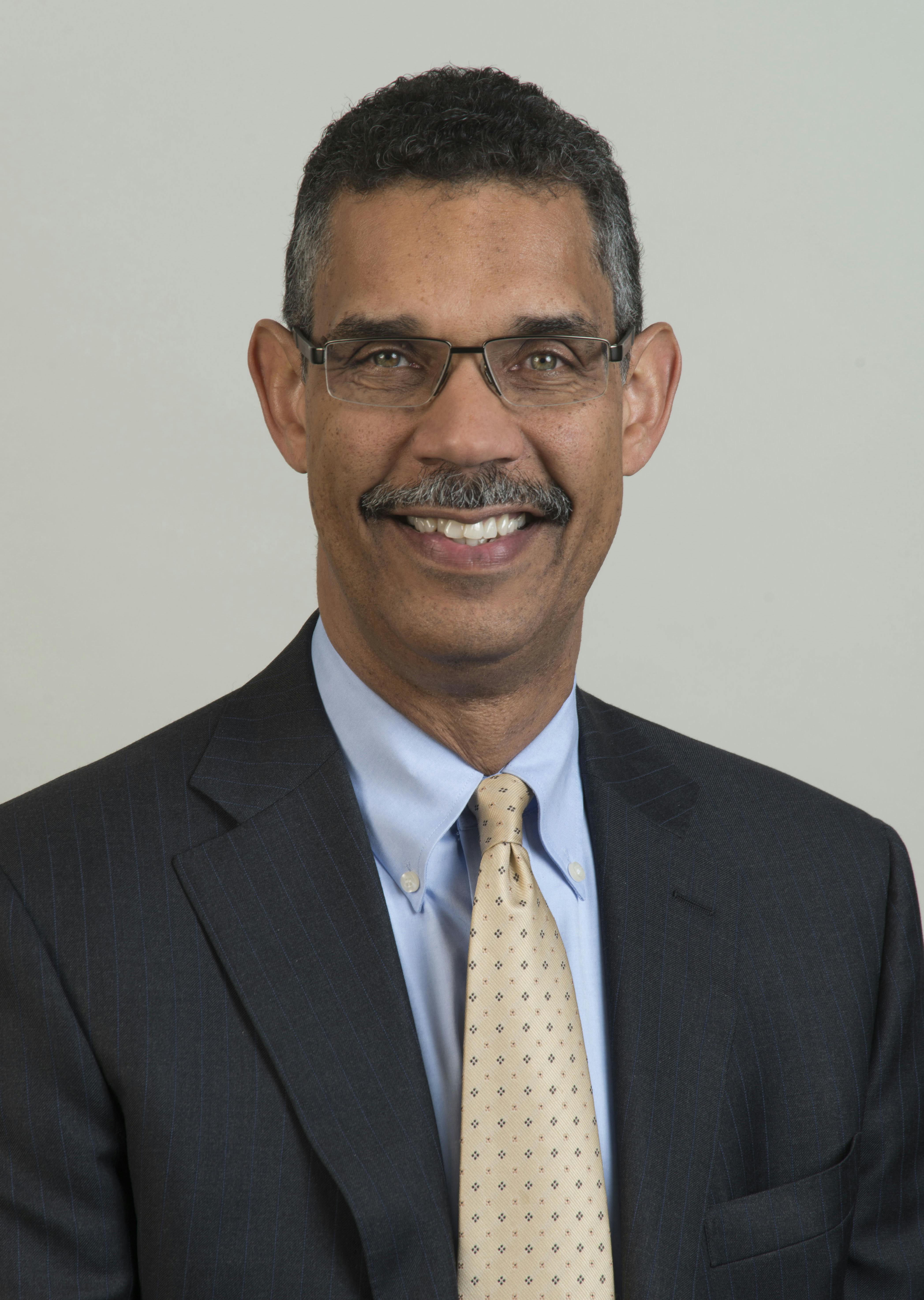 "We share many values between our schools, beyond a strong commitment to excellence in teaching and innovative change. We also share strong traditions of service and commitment to social justice. By partnering in the community space, we can enhance the health of Los Angeles via health education delivered in our schools."
Catherine Nameth, Director of Faculty Professional Development, DGSOM, says that,"The Academy is an opportunity for the DGSOM and SE&IS communities to create a shared dialogue in the field of medical education, informed by personal experience, research, and professional practice.
"While there are endless opportunities for faculty professional development in medical education, one example is curriculum development," she says. "Faculty who are in the Medical Education Fellowship - Year 1 program will learn foundational concepts in curriculum development and apply these concepts to their teaching context, while faculty in MEF 2 might explore the field of curriculum development from the perspective of educational research and create their own research project in this area. Faculty who are not in MEF but who are interested in curriculum development could access Academy resources, including an extensive community of colleagues, to analyze and redesign their current curriculum in order to make it more equitable and inclusive for all learners."
"Through the partnership between the UCLA School of Education and Information Studies and the David Geffen School of Medicine, we seek to inspire innovative pedagogies and educational research that will positively inform teaching and learning in medical contexts," says Dean Christie. "Uppermost in our minds is that medical education is engaged, it is interactive, and it is dynamic, whether conducted in the classroom or the bedside."
"We hope to achieve these ideals by thinking afresh a physician's role as a student, as a learner, and as a community-engaged partner in Los Angeles," she says. "Central to our work is also the ethic of social justice and how medical education research and pedagogy may alleviate long-standing health disparities in the communities we serve. We believe that our efforts in this partnership will also help us think through promising educational practices in nursing, dentistry and other allied health professions."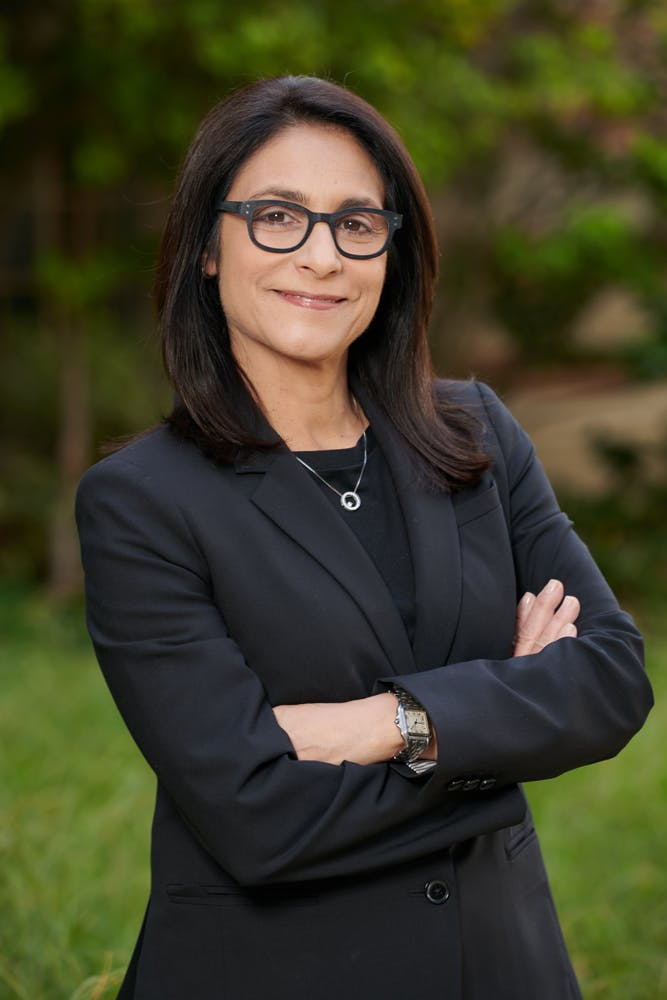 The Academy will formally unite several current programs that are jointly being undertaken by the two schools, such as the Medical Education Fellowship (MEF) and the Optimal Wellness Curriculum for the elementary grades.
MEF prepares faculty members to take on leadership roles for medical, residency, and continuing education. Faculty Fellows become conversant with the current literature on medical education while developing research skills for the purpose of informing and evaluating educational practices. These faculty members are thereby able to lead the development of essential learning goals, design effective educational experiences, improve measures of performance, and assess the quality and impact of existing educational programs. 
The Fellowship consists of two year-long professional development programs, a Certificate Program in Innovations in Curriculum Design and Evaluation, where participants are exposed to the art and science of teaching and curriculum development; and a Fellowship in Medical Education Scholarship program, where participants are exposed to research methodologies in medical education and implementation and evaluation of a curricular innovation.
"The first-year fellowship program allows early career medical school faculty to become skilled and scholarly teachers; teachers who base their approach not on hunches but on the science of teaching and learning," says Braddock. "The second year fellowship provides a foundation of research skills to enable medical school faculty to become teaching scholars, contributing to the literature of the best evidence of effective and innovative pedagogy."
"MEF introduces health professionals to fundamental principles of teaching and learning and to educational research—all with the goal of helping them become more intentional, effective and informed educators and researchers," says Erin Powers, director of the UCLA National Board for Professional Teaching Standards Project. "It is grounded in the firm belief that sound pedagogies that create caring and informed learning spaces will ultimately translate into better health outcomes for patients. Through its programs, MEF also fosters a community of practice where like-minded professionals can share promising techniques and seek support and guidance for their educational goals. We believe MEF fulfills a real need in medical education."
The Optimal Wellness Curriculum program is a health education curriculum development project for the elementary grades. The project is a collaboration between SE&IS, DGSOM and UCLA Lab School. Its goal is to design and pilot a holistic health education curriculum for younger students (ages 4-5) in all areas of health including physical, emotional, social, spiritual, and mental well-being, with the recognition of children as active agents of positive change in their lives, their classrooms and their communities. 
Learning objectives include intelligent and thoughtful decision making with respect to overall health and wellness. Design principles of the curriculum include engaged inquiry, experiential content and collaborative work. The curriculum provides flexibility for teachers to tailor learning experiences to school and family cultures while at the same time meeting and exceeding relevant elementary school health standards (e.g. Health Education Content Standards for California Public Schools, etc.) 
"The Wellness Curriculum Project was conceived before the pandemic and it's provided an excellent anchor for all of us who are involved to continue to strive for wellness, even in the midst of such difficult circumstances," says Renata Gusmão-García Williams, vice-principal of UCLA Lab School.
Over the last year and half, a select group of teachers from the Lab School with representatives from the Department of Education and the David Geffen School of Medicine have met regularly to design the curriculum along these lines. A draft year-along curriculum with three units is now ready and will be piloted in the Lab School in two classrooms starting in fall of 2021. Future plans include developing a curriculum for all elementary grades, disseminating the curriculum to other public schools and providing professional development to teachers to implement the curriculum. 
"By introducing these foundational topics in the early years, children will gain the agency needed for a lifetime of optimal health," notes Powers. "When students share their learning with their families and communities, the possibilities for positive impact on students' health are endless."
The Academy for Excellence in Medical Education and its current programs is a precursor to a future collaboration between DGSOM and SE&IS to create an Institute of Medical Education, with goals that include conducting foundational research at the forefront of medical education; enhancing the teaching and mentoring of medical facultyin the classroom as well as in the clinic; recommending effective evaluation and assessment procedures for DGSOM's educational goals; expanding and enhancing the effectiveness of health education in schools and communities; and creating and fostering a community of scholars and practitioners in the field of medical education for the creation, dissemination and sharing of research and exemplary practices.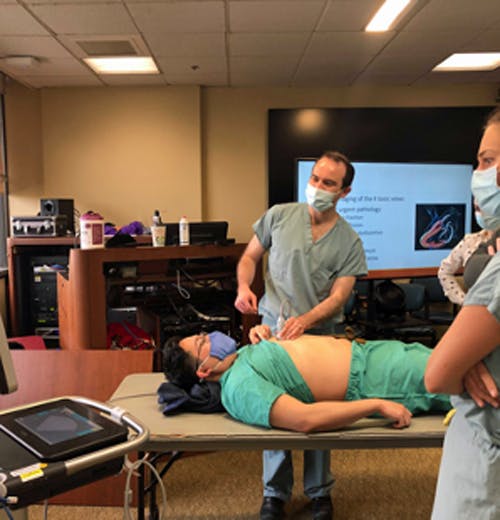 A proposal for the Institute of Medical Education has been developed and is under review by campus leaders. Even now, efforts are underway to find appropriate sponsors and supporters. 
"The partnership between the David Geffen School of Medicine and the School of Education and Information Studies is premised on the notion of leveraging different but complementary expertise from each of the schools for the purposes of furthering a common goal namely, excellence in medical education," says Arif Amlani, director of program development at the UCLA School of Education and Information Studies. "DGSOM brings unparalleled expertise in medicine and SE&IS brings renowned expertise in pedagogy and educational research. This combined expertise is a potent force for innovation and creativity in medical education." 
Visit this link to view the recording of the formal launch of the Academy for Excellence in Medical Education.
L-R: Christine Thang, MD; Erin Powers, director, UCLA National Board for Professional Teaching Standards Project; Arif Amlani, director of program development at the UCLA School of Education and Information Studies; Adrienne Keener, MD; Manuel Celedon, MD; Clarence H. Braddock III, MD, MPH, MACP, executive vice dean and vice dean for education, David Geffen School of Medicine; Claire Burton, MD; Xavier Cagigas, PhD; Jason F. Lee, MD, MPH; Karen Morgenshtern, MD; and Emily Martin, MD.
Courtesy of the David Geffen School of Medicine, UCLA