UCLA Education Joins Regional Effort to Transform Schools Into Community Hubs
The California Community Schools Partnership Program leverages assets of the UCLA Center for the Transformation of Schools, the Los Angeles County Office of Education, and the Los Angles Trust for Children's Health.
The Los Angeles County Office of Education (LACOE), the UCLA Center for the Transformation of Schools and The L.A. Trust for Children's Health today announced a new partnership to provide technical assistance to school sites seeking to establish or expand a community school model in Los Angeles County, empowering community voice,  leveraging community assets, and strengthening the network of vital community resources in service to students, families, and school communities through the California Community Schools Partnership Program (CCSPP). 
The partnership, known as the Greater Los Angeles Regional Technical Assistance Center (R-TAC), will establish a regional hub for community schooling in Los Angeles County. The mission of the community schools initiative is to "disrupt inequities and break the cycle of poverty by leveraging assets to transform schools into hubs of the community", connecting schools with health, social service, and other resources and supports. The R-TAC will leverage local government and community partners' support to align community resources to remove barriers to learning and improve student outcomes for Los Angeles County students.
As defined by the California Department of Education, a California community school is any school serving students using a "whole-child" approach with an integrated focus on academics, health, social services, youth and community development, and community engagement. By centering the school community's voice, community schools provide an effective support system to families and improve student outcomes by addressing students' academic, cognitive, physical, mental, and social-emotional needs. By integrating community resources and services like healthcare, counseling, and enrichment programs with family involvement, community schools serve as a holistic improvement strategy to support local education agencies and schools as they address the unique needs and aspirations of their communities. 
The R-TAC is funded by a five-year, $10.5 million grant from the California Department of Education, with additional support from The Greater Los Angeles Education Foundation. The Greater Los Angeles R-TAC is one of eight R-TACs in the state supporting the planning and implementation of the California Community Schools Partnership Program (CCSPP), in partnership with the State Technical Assistance Center (S-TAC). The S-TAC, led by the Alameda County Office of Education in partnership with UCLA's Center for Community Schooling, the National Education Association and Californians for Justice, will oversee the R-TAC along with the California Department of Education. 
"Community schools meet students where they are, helping them overcome the challenges and disruptions caused by the pandemic," said Los Angeles County Superintendent of Schools Debra Duardo, Ph.D. "By embracing the whole child approach, community schools ensure students not only learn but thrive in an environment tailored to their unique needs and potential." 
Seventy-seven local educational agencies have been awarded Planning Grants and 245 schools have been awarded Implementation Grants for the first phase of the program. The R-TAC will  provide professional development, communities of transformational practice, coaching, and training to local educational agencies on the Community Schools framework. 
LACOE will coordinate county-level government agencies, nonprofit community-based organizations, and other external partners to support community school implementation. LACOE has piloted community schools since 2019 through its Community Schools Initiative, which currently operates in 16 high schools and districts across the county, making them uniquely suited to provide planning and implementation support as an R-TAC. Through continued funding and support from the Los Angeles County Department of Mental Health and the California Department of Education's CCSPP implementation grants, the Community Schools Initiative will be expanding to additional schools within the 16 districts, including elementary, middle and continuation schools.
As the research partner for the R-TAC, UCLA's Center for the Transformation of Schools will evaluate the needs and implementation of community schools, and will draw upon its experience and expertise as a research partner for large statewide initiatives to help the R-TAC and help grantee schools interpret and assess their data as they implement the California Community Schools framework. Additionally, the Center will lead R-TAC efforts to identify unique local measures to understand the effectiveness of the framework.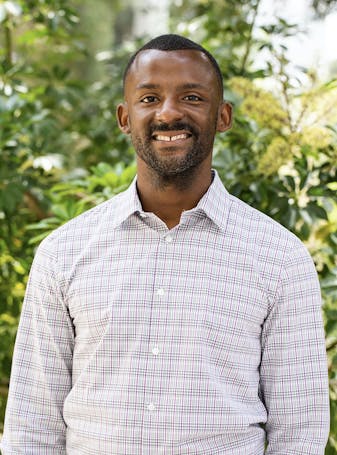 "Since the return to in-person learning, the connection between students' basic needs and academic outcomes is undeniable. We now—more than ever—need a model of schooling that validates the ancillary supports that schools have been providing for students and families outside of academic instruction," said Brian Huff, UCLA Center for the Transformation of Schools project director for the initiative. "The CA Community Schools Partnership Program enables us to recognize community members and families as essential partners to our schools, which is the only way to truly support the development of the whole child." 
The L.A. Trust will serve as a student health expert, providing technical assistance to community schools on how to best meet students' holistic needs. They will provide education and consultation to community schools on health topics, such as developing peer-to-peer leadership programs; facilitating collaborative relationships to support funding strategies and integrate health supports on campuses; health policy advocacy and coalition-building; and best practices in data collection, sharing, and analysis.
"Community schools have been shown to improve attendance, grades, test scores and graduation rates," said Maryjane Puffer, Executive Director of The L.A. Trust for Children's Health. "We are excited for this opportunity to expand healthcare access and our peer-to-peer footprint to serve more students and communities."
Media Contacts:
UCLA: John McDonald - jmcdonald@gseis.ucla.edu  / Geneva Sum - gsum@gseis.ucla.edu
LACOE: Van Nguyen - nguyen_van@lacoe.edu
The L.A. Trust for Children's Health: Mariam Jimenez - m.jimenez@thelatrust.org