The Dr. John McNeil Fund: Gift from UCLA Alumnus Honors Professor's 101st Birthday
The Dr. John McNeil Fund, a new gift from UCLA alumni Bill and Sue Roen has been established to honor the emeritus professor of education on his 101st birthday on October 29. The Roens, who are longtime supporters of UCLA, have requested that the funds be used for projects and interests of Professor McNeil, a scholar of reading and international development, who joined the UCLA Education faculty in 1956. Bill Roen achieved his bachelor's degree in business administration at UCLA in 1959. Sue Roen earned her bachelor's degree in biology and science in 1966 at the University of Alabama.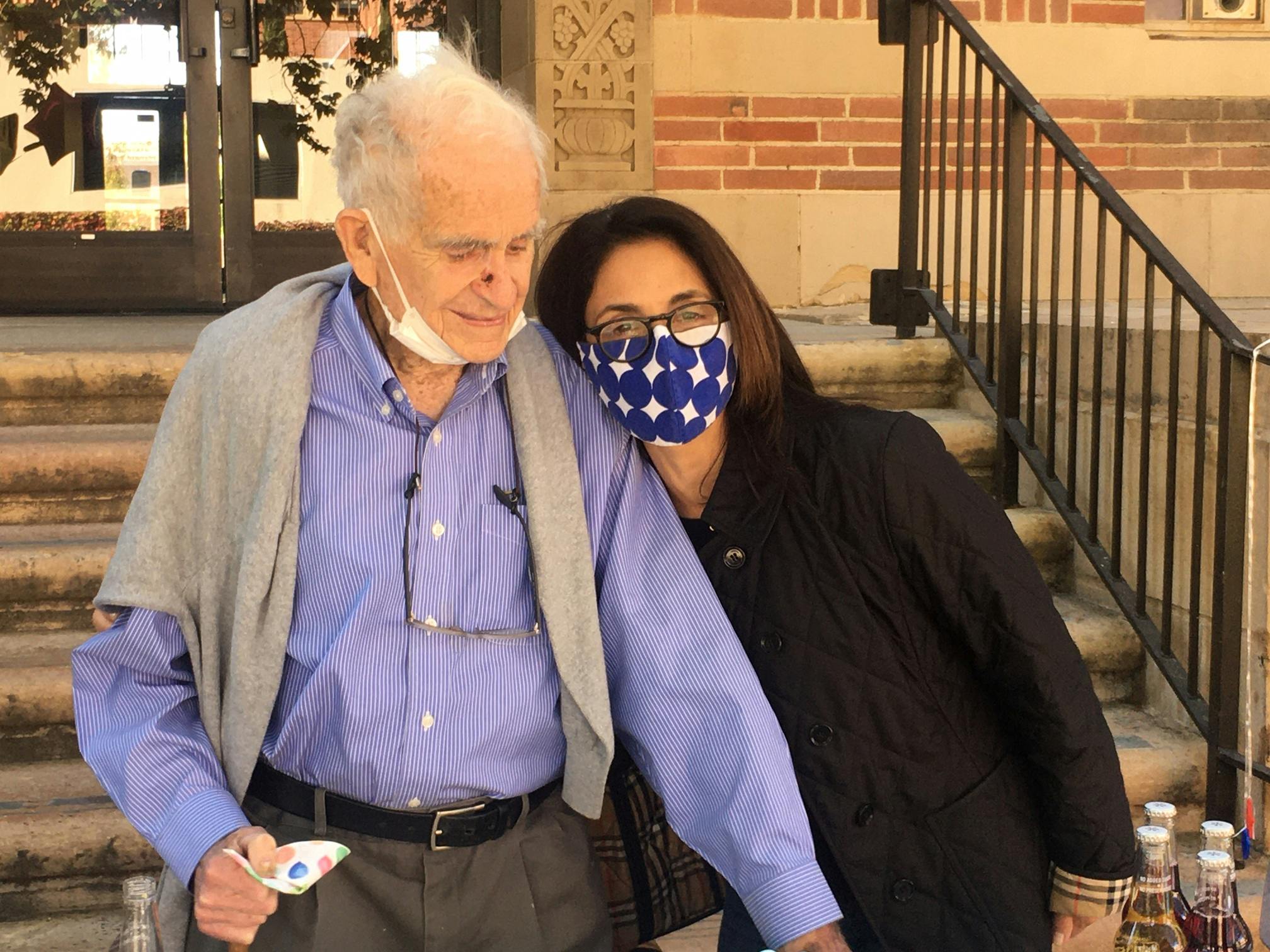 "Professor John McNeil is one of our most valued and respected community members," says Wasserman Dean Christina Christie. "His contributions to the field of education over the many years of his career continue to influence our thinking and work. It is an honor to know John, and to support him as our most senior colleague. I am grateful to Bill and Sue Roen for their generous gift honoring Professor McNeil."  
McNeil, who turned 100 in 2019, the year of UCLA's Centennial, was born on Oct. 29, 1919, in Cherokee, Iowa, the youngest of four children. His first visit to UCLA took place in 1940, when the campus was used for a recruitment center. He enlisted in the U.S. Navy and was stationed on the USS Achernar, where he served as a gunnery officer at the Battle of Normandy, and as executive officer on board during the Battle of Okinawa. McNeil, who has received four Battle Stars, also served as the commander of Amphibious Group One and keeper of a military war diary during the Korean War, and a commander in the U.S. Navy Reserve.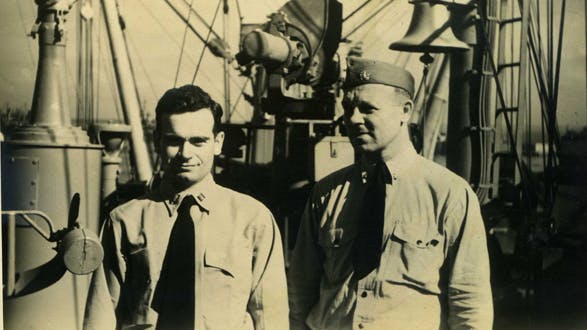 Before arriving at UCLA in 1956 to lead the Teacher Education Program, McNeil taught at a combination junior-senior high school in San Diego that he helped to establish in 1947, and wrote instructional materials for local school districts. His students were from families who had migrated west during the Dust Bowl era of the 1930s, as his family had moved from Iowa to California to find better opportunities during the Great Depression. 
In his teaching, McNeil often focused on the principles of the Universal Declaration of Human Rights, a document adopted by the UN General Assembly in 1948 that sought to prevent the atrocities that took place during the Second World War from happening again. The document also represented a guarantee to basic human rights including the right to work in just favorable conditions; the right to education and the benefits of cultural freedom and scientific progress; and the right to the highest attainable standards of physical and mental well-being.
Professor McNeil's career has maintained a thread of service to humanity throughout, as he worked with reading programs in the U.S., Mexico, and South America. His expertise in the teaching of reading was recognized in the 1960s when he he was chosen to revise a new edition of McGuffey's Eclectic Reader. In the 1990s, he and UCLA colleague Val Rust, traveled to Azerbaijan to help teach young children who were traumatized by war and violence there. 
And, beginning in 2016, Professor McNeil co-taught a course with UCLA lecturer and former student Octavio Pescador ('93, B.A., Political Science; '03, Ph.D., Education) on entrepreneurial philanthropy, which in Spring of 2020, the co-instructors conducted remotely via Zoom. In the four years of McNeil and Pescador's course, UCLA undergrads learned about international development in the context of education and social well-being, and worked on projects of their own invention that addressed issues including health, the environment, and reducing inequality.
In 2019, the year of the UCLA Centennial, Professor McNeil was honored with a proclamation from Los Angeles Mayor Eric Garcetti and the entire L.A. City Council, as well as with a commendation from Congressman Ted Lieu. 
McNeil's books include "Contemporary Curriculum: In Thought and Action" (Hoboken: Wiley, 2014, 8th Edition) and "International Development: Challenge and Controversy" (Austin: Sentia Publishing, 2018).
Professor McNeil expresses his thanks for the Roens' gift, and says that among the things he is most grateful for in his UCLA career are his students, colleagues and friends he has met on campus.
"So many of the people I've known here are the greatest people," said McNeil in a 2018 interview. "It's the humanity, it's the people, that's one reason I'm not too concerned about time. 
"It's been a wonderful voyage. It's opportunities, it's imagination – it's people. They contributed so much to my life, every one of them. So many are not here anymore, they're only in my memories, but I'm grateful for having known them."
To contribute to the Dr. John McNeil Fund, visit giving.ucla.edu.
For a glimpse at a birthday celebration for Professor McNeil at UCLA on Oct. 29, visit the GSEIS YouTube channel.


Photo by Arif Amlani