Mann UCLA Community School Graduates Second Cohort of High School Seniors
Ninety-seven percent of the Class of 2022 graduated and are college-bound; salutatorian Mia Castro has been accepted to UCLA.
The second-ever senior class at Mann UCLA Community School was celebrated at a graduation ceremony on June 8, at the school's historic South Los Angeles campus. Family members and friends gathered to congratulate the 34 members of the Class of 2022, including valedictorian Ishmal Trujillo Al-Ashanti and salutatorian Mia Castro.
Arbin Lubiano, Mann UCLA athletic director and advanced placement and GATE coordinator, served as master of ceremonies. Two of the graduates, Ameena Carter Walker and Bryan Canales, welcomed their classmates and guests, followed by remarks from Mann UCLA Principal Orlando Johnson.
Johnson described the need for societal change that the graduates have been prepared to answer, and encouraged them to "…. continue to strive for knowledge that will enable you to excel in our society."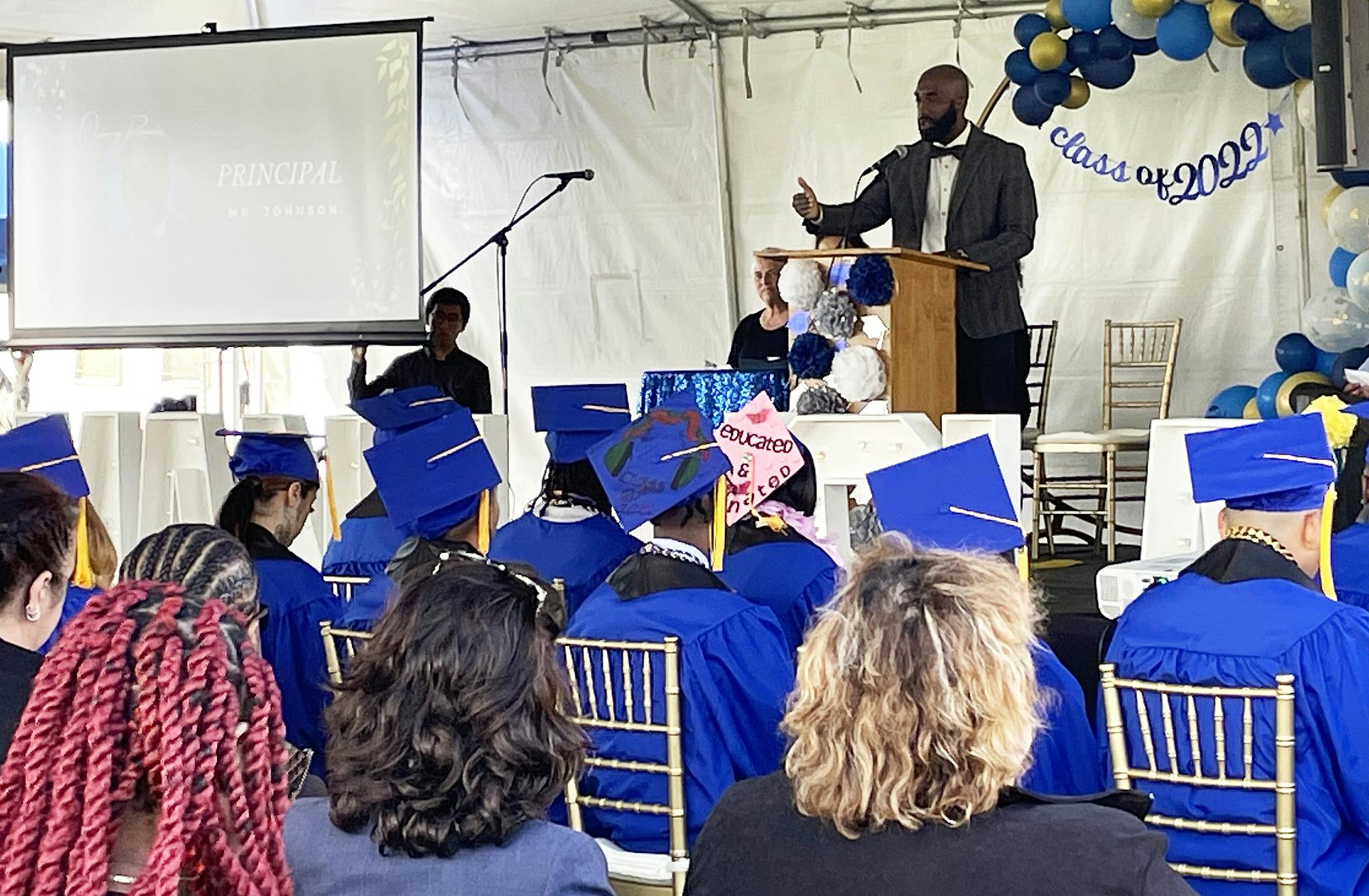 "A great aspiration has been accomplished with your graduation," he said. "It is not the end, but it is a huge first step in your many accomplishments … Today is just the beginning. I look forward to when you return and show us the greatness that you have achieved."
The Mann community was represented with words of congratulations and support from Kameron Greene, radio personality from local station KJLH. 
"All of you will leave here today the authors of a new chapter, with new questions and curiosities," she said. "And each of you possesses the knowledge, wisdom, and resilience to excel. All of you have what it takes to do great things." 
Castro gave her salutatorian address, thanking her parents, family and friends, teachers and staff, and congratulated her classmates, all of whom are headed for college. 
"Something I am sure of is the potential of the Class of 2022," she said. "The memories we have made will stay with us forever. As these four years have passed, we all grew and matured. Every one of us is something special and unique. I can't wait to see all the things that are to come for us."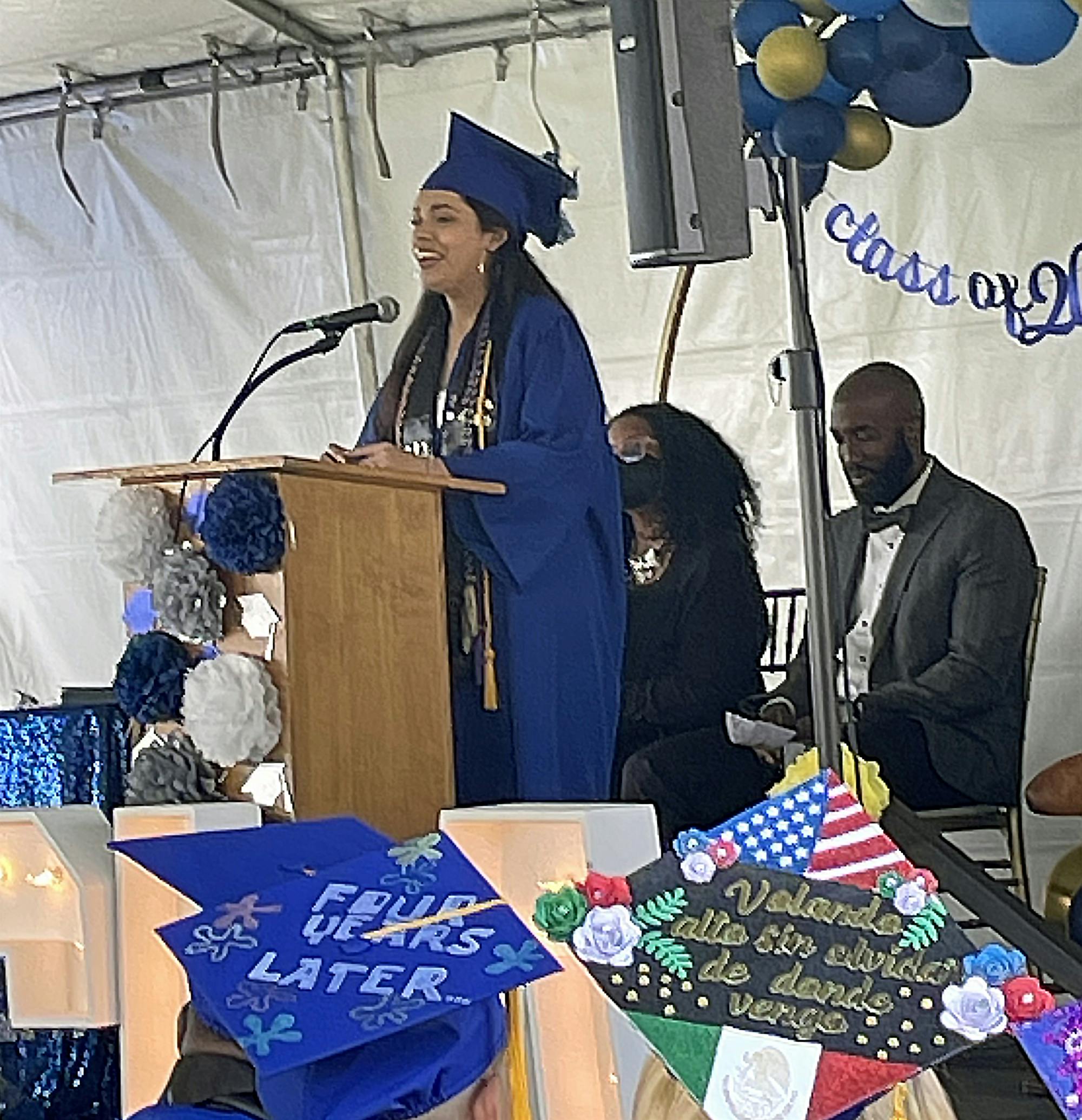 Trujillo Al-Ashanti completed the student voice of the program with his valedictorian address, recognizing family and friends and the school community, and acknowledging the resilience of his classmates and fellow Mann UCLA students throughout the pandemic that affected their educational experience.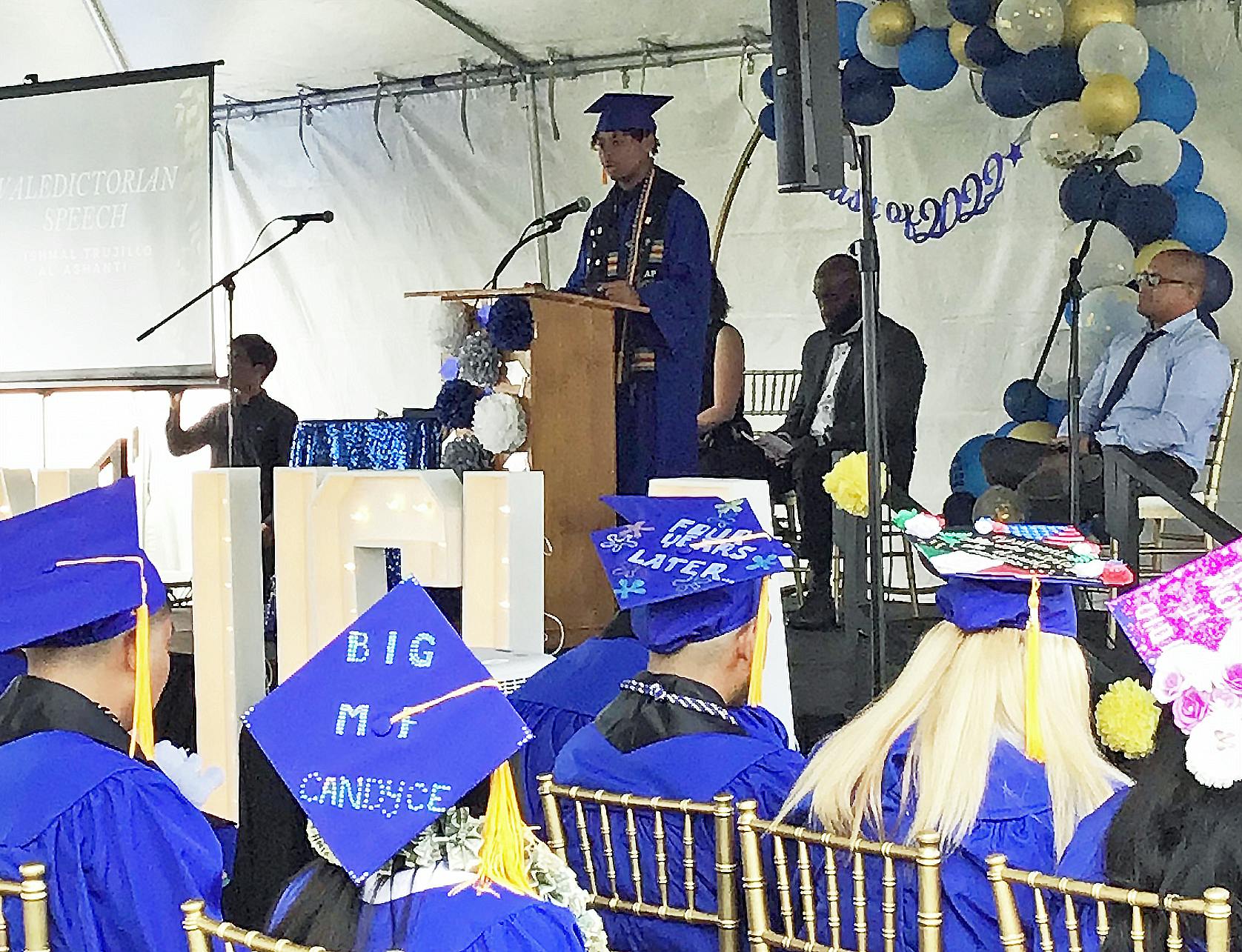 "I'm rather excited because our future will be brighter than our past," he said. "High school was a steppingstone to the rest of our lives, and if that ain't enough to get you excited, I don't know what will."  
Special video greetings included a message from Wasserman Dean Christina Christie of the UCLA School of Education and Information Studies, as well as an appreciation video from Mann UCLA students to their teachers and staff, and a congratulatory video by Mann UCLA faculty and staff for the students. The videos were created by volunteers from Area Youth Ministry at UCLA.
Dean Christie highlighted progressive educator John Dewey's belief in education as, "… the fundamental method of progress and reform." She said that she was heartened to know that the Class of '22 will be continuing its educational journey at community colleges, California State University, the University of California – including UCLA, and other colleges and universities.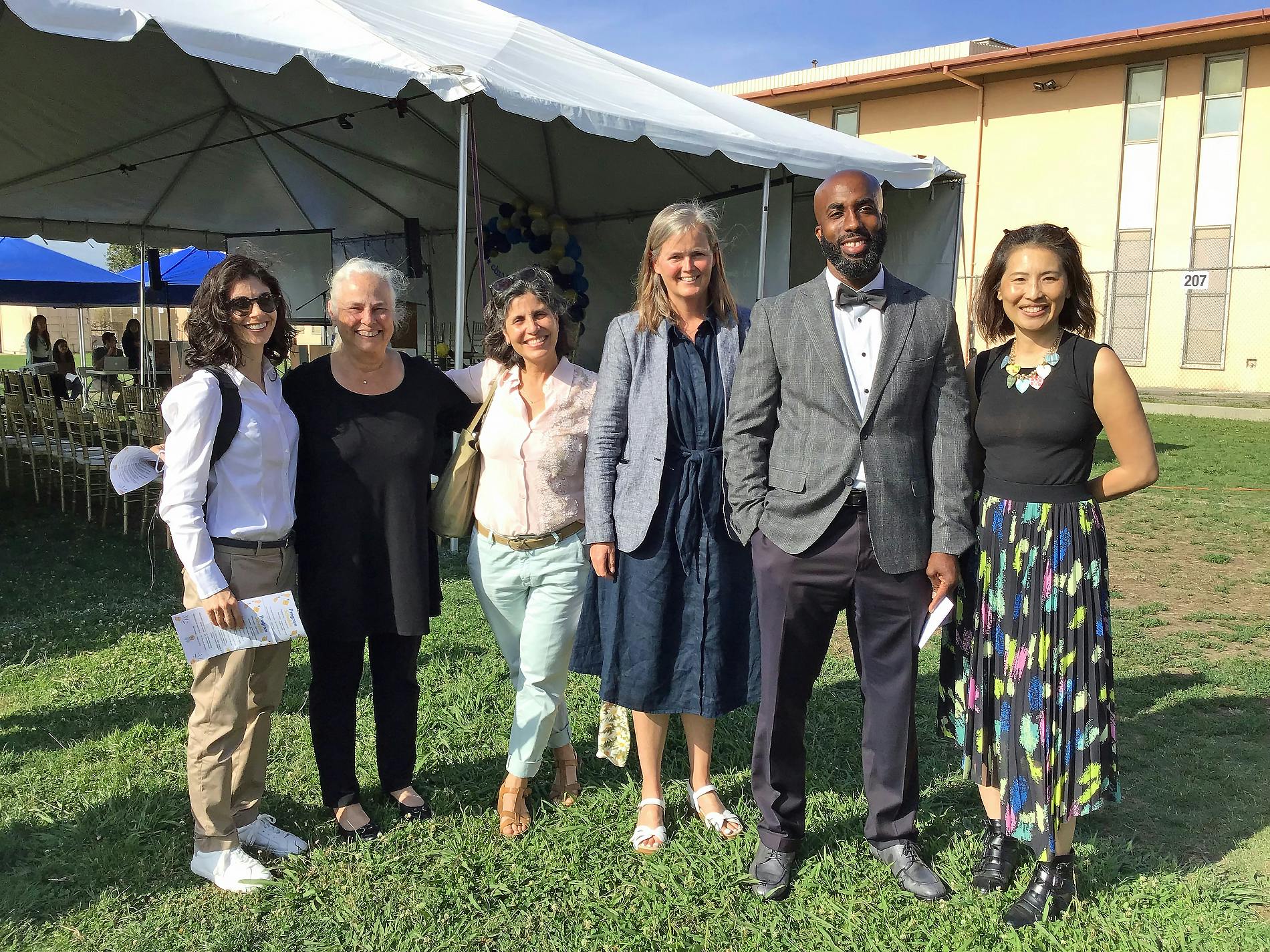 "As you close this chapter, you take your courage, brilliance, and wisdom into new classrooms, gyms, and communities, guided by your innovative spirit, your desire to transform the world," said Christie. "And the world has never needed you more."
Christine Shen, director of the UCLA Community Schools Initiative, and Principal Johnson presented senior gifts to the graduates from the Friends of Mann UCLA Community School. Ten students who graduated with honors or high honors each received $1,000. Castro, the first student to be accepted to UCLA, received a $10,000 scholarship, to be given over her four years as an undergraduate. In addition, every member of the Class of '22 received a laptop computer. LaQueena Litzsey, Mann UCLA assistant principal, and Jasmine Wallace, pupil services and attendance staff member, participated in handing out the awards and diplomas.
To learn more about Mann UCLA Community School, visit these links.
UCLA Center for Community Schooling Journal