Jane Margolis & Linda Sax: The Rise and Fall of Gender Equity in Computing
A photo in Jane Margolis' office shows her as a young woman working atop a telephone pole for Pacific Telephone and Telegraph, breaking the gender barrier in the 1970s, at a time when women had yet to enter the technical fields in significant numbers. This week, the UCLA senior researcher was featured in a New York Times Magazine article on "The Secret History of Women in Coding."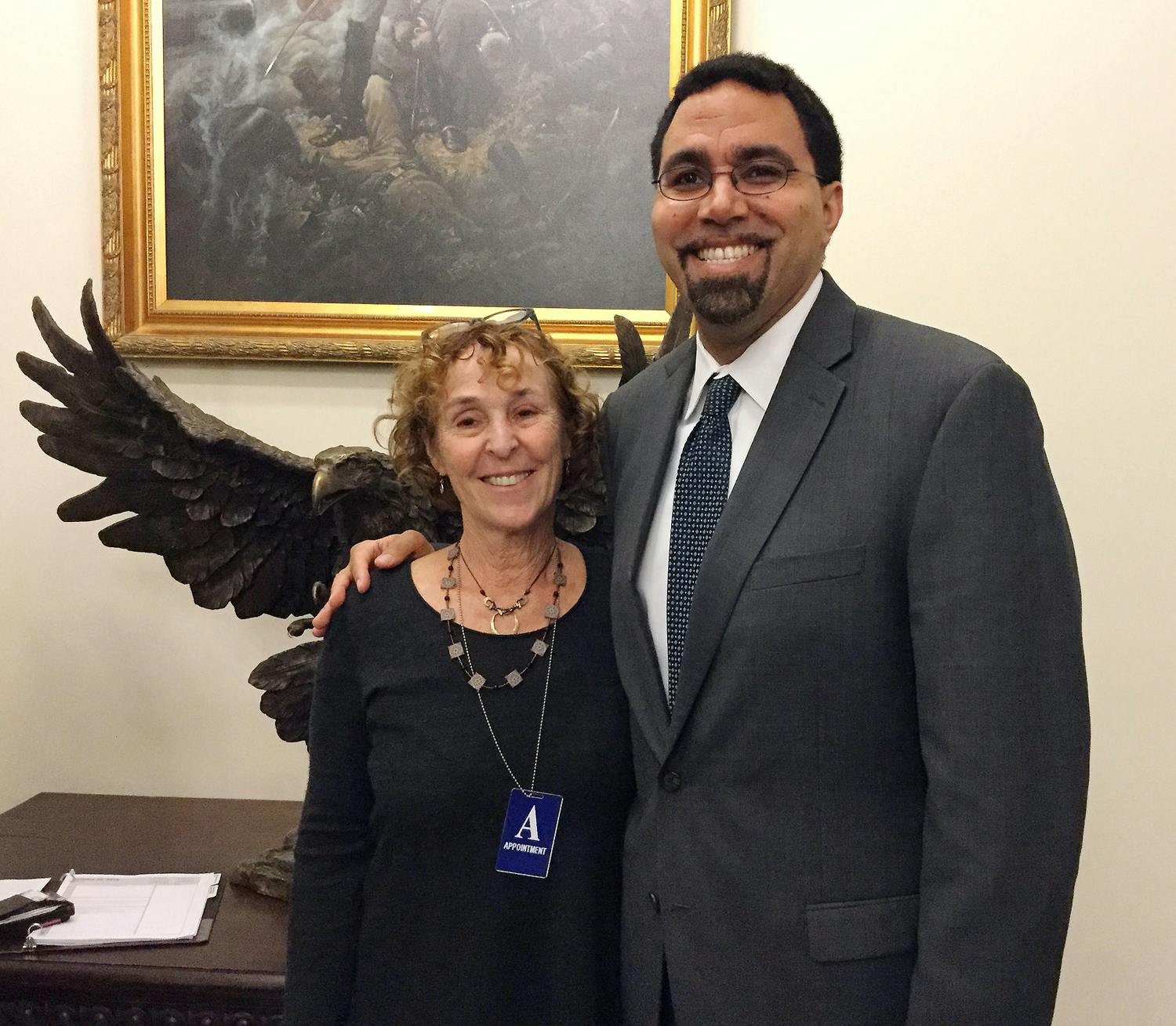 Margolis conducts research on equity in computer science education through the Computer Science Project at UCLA's Center X, focusing on gender socialization and gender, race, and educational inequity. Upon graduating from the Harvard Graduate School of Education in 1992, she was asked to conduct a research study at Carnegie Mellon University about the lack of female students in what was one of the top computer science departments in the nation.
Margolis' findings resulted in her first book, "Unlocking the Clubhouse: Women in Computing" (With Allan Fisher. Cambridge: The MIT Press, 2002).
"What Margolis discovered was that the first-year students arriving at Carnegie Mellon with substantial experience were almost all male," writes Clive Thompson in the NYT Magazine article. "They had received much more exposure to computers than girls had; for example, boys were more than twice as likely to have been given one as a gift by their parents. And if parents bought a computer for the family, they most often put it in a son's room, not a daughter's. Sons also tended to have what amounted to an "internship" relationship with fathers, working through Basic-language manuals with them, receiving encouragement from them; the same wasn't true for daughters."
In 2000, Margolis was awarded a four- year National Science Foundation grant to examine why so few females, African American, and Latino/a students were learning computer science at the high school level. Along with a team of graduate students from UCLA's Department of Education, she found structural inequalities, biased belief systems, and policies that led to disparities in computer science learning opportunities falling along racial and socioeconomic lines. Margolis explains her research on computer science education as "a window into how segregation and inequality are produced and reproduced."  The findings can be found in her second book, "Stuck in the Shallow End: Education, Race, and Computing" (MIT, 2008, 2017).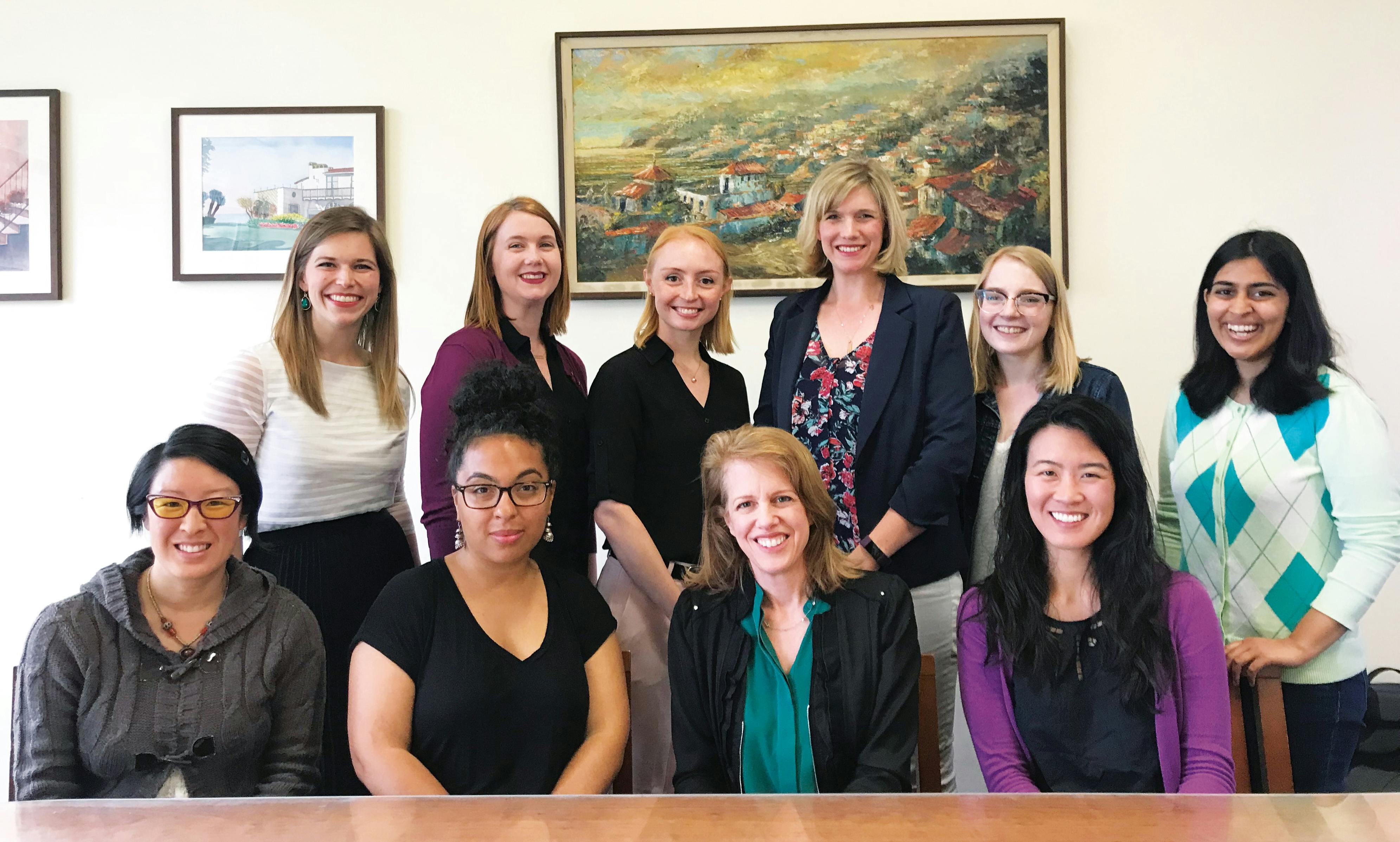 Professor Linda Sax is also quoted in the NYT Magazine article, describing the potential future for women in coding and other computer fields. Her research has shown that the percentage of female undergraduates majoring in computer science has been rising since 2012.
"Women who see themselves as creative or artistic are more likely to pursue computer science today than in the past," Sax is quoted in the NYT article.
Professor Sax is currently the principal investigator for the UCLA BRAID Research Initiative which is launching several new special-focus projects for research into best practices to encourage diversity and inclusion in computer science education, funded by Pivotal Ventures, the executive office of Melinda Gates.
UCLA researcher Jean Ryoo and Margolis are working on a three-year study of the experiences and sense of identity and agency of high school students from underrepresented groups in computer science education, funded by the Gates Foundation and the National Science Foundation. Margolis was named a White House Champion of Change by President Barack Obama in 2016.
To read "The Secret History of Women in Coding" in The New York Times Magazine, visit this link.