Educational Leadership Program Launches New Dissertation Brief Series
The Educational Leadership Program (ELP) at UCLA engages a broad range of education leaders in a doctoral (Ed.D.) program designed to develop innovative, change-oriented urban leaders who have an understanding of and commitment to racial equity and social justice and who are prepared to play key roles in furthering equitable and accessible educational opportunities. 
Over a three-year course of study, participants join a collaborative cohort of students to explore a curriculum that integrates research methods and leadership development to support their growth as practitioners and scholars. Each student is required to conduct independent research resulting in a dissertation. Since the program was established in 1993, almost 600 students have earned their doctoral degrees in education and now hold leadership roles in a variety of educational and nonprofit settings. 
Aiming to capture and share the knowledge and ideas of these leaders, ELP is launching a series of research dissertation briefs summarizing studies conducted by ELP graduates. This work is part of a new Executive Writing Center established by the program in 2022.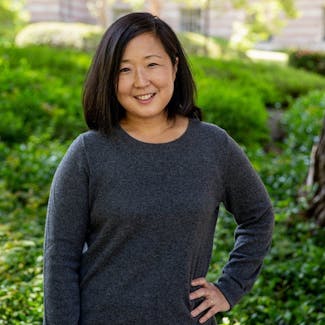 "The ELP Dissertation Briefs are designed to elevate the research of practitioner-scholars," said Lynn Kim-John, Director of ELP. "The research conducted by our students not only targets relevant problems of practice, but also offers research-based recommendations for practitioners. Our vision and hope is to create a space for practitioners looking for practical, local, current, and accessible research." 
The ELP Dissertation Brief series was originally conceptualized in collaboration with two ELP graduates— Joanne Do and Asako Kurosaka-Jost. Both worked closely with Kim-John to create a model that would be useful to a broad range of practitioners. Building on that work, Karen Jarsky, who was brought in to launch the ELP Executive Writing Center, now oversees an annual series of workshops during which ELP alumni transform their dissertation findings into dissertation briefs. 
"Too many dissertations get written only to sit on a shelf, collecting dust," explained Jarsky. "These briefs will help program alumni share their findings with other leaders and practitioners, including at the sites where they have collected their data." The plan is to post and disseminate a new Dissertation Brief online approximately once per month during the academic year.
The first research dissertation brief in the series is co-authored by Kurosaka-Jost and her former ELP advisor, Pedro Noguera, who is now the Dean of the USC Rossier School of Education. Kurosaka-Jost earned her Ed.D. from ELP in 2020. She has continued to teach and is an equity and inclusion specialist at Brentwood School in Los Angeles. She serves as a board member of SoCal People of Color in Independent Schools, which holds workshops and discussions on the topic of equity and inclusion in independent schools. And, as a result of her research, Kurosaka-Jost has become a founding organizer of the BIPOC Alumnx H.E.R.E. Conference, a summer conference that provides ongoing support and resources for BIPOC independent school alumni.  
Entitled "A Colorblind Education Makes Us Invisible," the brief builds upon Kurosaka-Jost's experience doing equity and diversity work in a predominately white, affluent private school. She examines the experiences of students in independent schools who are Black, Indigenous, and other People of Color (BIPOC). 
"This study provides evidence that many BIPOC students are struggling socially and emotionally, primarily due to colorblind culture or colorblind racism they frequently encounter in independent schools," said Kurosaka-Jost. "I explored collective BIPOC experiences using Eduardo Bonilla-Silva's colorblind racism framework. The findings are important for independent schools, as many participants felt pressure to assimilate to their schools, describing indirect messages that discouraged diverse perspectives or dissention. And of course this can greatly contribute to preserving white-centric school practices." 
"It's also important to acknowledge the many, many BIPOC students in the past who have spoken out," Kurosaka-Jost continued. "Let's definitely not encourage a deficit view of these kids, as they are doing the work—and it's up to independent schools to also do the work. I see my brief as an extension—and hopefully amplification—of past efforts by providing a collective perspective of BIPOC experiences.  After all, without data, it is difficult to enact change."
Subsequent ELP Dissertation Briefs, like Kurosaka-Jost's, will address important problems of practice. Each brief will be based on a research study that has been thoughtfully conducted by a practitioner-scholar, is connected to current scholarship, and in the end provides research-based, practitioner-centered recommendations for practices that challenge the status quo.
"This first dissertation brief has been something Asako, Joanne, and I started working on in 2020. To have our vision realized is a program and personal dream come true," concluded Kim-John. "It's an honor to be able to elevate the voices and expertise of practitioners, and we are excited to make visible the incredible insights the UCLA School of Education Ed.D. students contribute to the field through rigorous research within the context of Los Angeles."
 "A Colorblind Education Makes Us Invisible," by Asako Kurosaka-Jost and Pedro Noguera, is available online here.