Celebrating Mike Rose's Final Book
Event at UCLA on March 2 for "When the Light Goes On" pays tribute to the late scholar of transformation through education.
The UCLA School of Education and Information Studies will co-host a book launch event for "When the Light Goes On: The Life-Changing Wonder of Learning in an Age of Metrics, Screens, and Diminished Human Connection," the final publication of the late UCLA Professor of Education Mike Rose. The event will take place on Thursday, March 2, at 6 p.m. in the Founders Room at the James West Alumni Center on the UCLA campus. 
The evening will feature a panel discussion including Christina Christie, Wasserman Dean, SEIS; UCLA Professors of Education Megan Franke and Tyrone Howard; and Debra Duardo, Ph.D., ('13, EdD; '96, MSW; '94, BA, Women's/Chicana Studies, Cum Laude) superintendent, Los Angeles County Office of Education, and other special guests. This event is co-hosted by the Foundation for the Los Angeles Community Colleges, UCLA Alumni, and Beacon Press.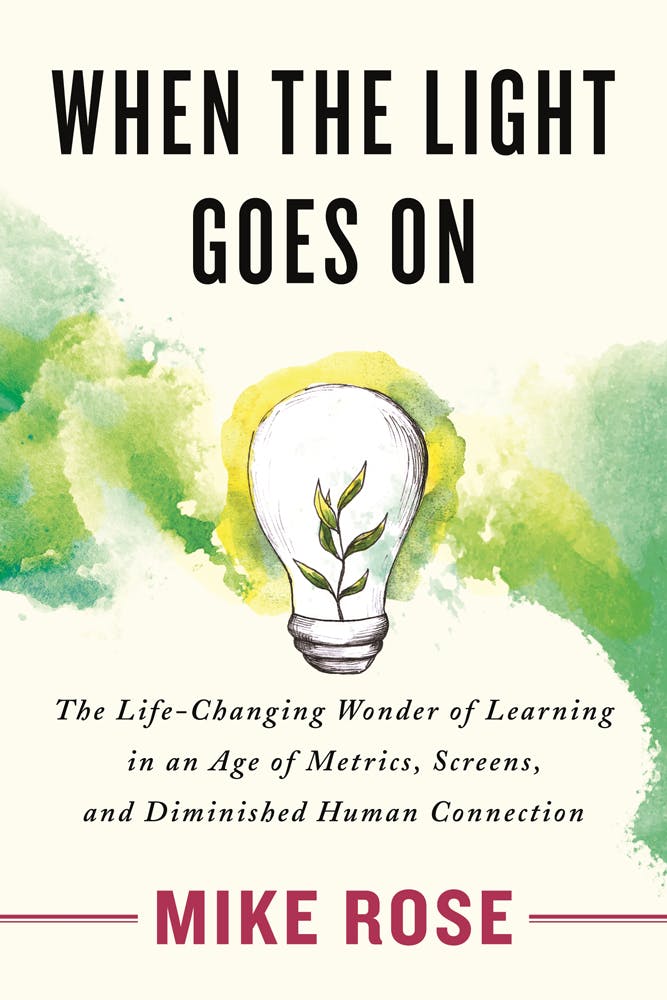 Dean Christie, who penned the foreword to "When the Light Goes On," wrote that her late colleague and friend was, "... a master of literary technique and rigorous in his research approach—meticulous documentation, thick description, and reflexivity."
"Mike was masterful at showing us the different angles of how and why education shapes growth and opportunity," noted Christie in her foreword. "His perspectives on educational possibility and inequality in our society are understood through the careful telling of stories of people's lives, including his own. Through his writings you learn of the power of a good education and of the various ways in which smarts are inspired, developed, and articulated in everyday, commonplace teaching and learning.
"Through literary imagination and ethnographic depth, he brought the vibrancy of classrooms and the workplace, and the teaching and learning that transpires within these spaces, to life. equally importantly, he was a champion of the promise of quality, public education for all."
A scholar of transformative education and chronicler of the power of learning, Rose taught for more than four decades in a wide range of educational settings, including elementary school, adult literacy, job training programs, and graduate level courses. He taught at UCLA for 27 years, and died in 2021. 
"When the Light Goes On" tells the stories of a range of people, from a diversity of ages and backgrounds, who found meaning in their lives through education, as well as Professor Rose's own experience of finding meaning in education through a senior English class. The book offers a powerful exploration of education as a complex human endeavor, as he examined the transformative moments when education leads to life changing possibilities.  
"These stories inspire," wrote Rose, "but they also instruct, are full of information about the beautiful human intricacy of teaching and learning and what should be the goal of education in our time: to open the mind and explore in a baffling world who one is and the possibilities for shaping what is yet to come." 
Rose was the author of 12 books, including the bestselling "Lives on the Boundary." His work has received praise from Studs Terkel, Howard Zinn, Jonathan Kozol, and Diane Ravitch. 
Light refreshments will be served. To attend, please RSVP with this link.
Visit The Mike Rose Living Archive here.
Photo courtesy of Carmel Wright