UCLA School of Education and Information Studies Alumni Named 2023 AERA Fellows
UCLA SEIS alumni Dolores Delgado Bernal, a professor of education at Loyola Marymount University, and Jenny Lee, a professor of educational policy studies and practice at the University of Arizona, have been selected as 2023 Fellows of the American Education Research Association (AERA). 
Delgado Bernal and Lee join an AERA class of 24 exemplary scholars honored for  their exceptional contributions to and excellence in education research. Nominated by their peers, the 2023 Fellows were selected by the AERA Fellows Committee and approved by the AERA Council, the association's elected governing body. They will be inducted during a ceremony at the 2023 Annual Meeting in Chicago on April 14.
"The 2023 AERA Fellows join a prestigious group of exceptional scholars and deserve this honor because of their significant contributions to the field," said AERA Executive Director Felice J. Levine
Delgado Bernal joined the LMU School of Education in January 2023. Her research and scholarship explore and draw upon critical race studies, Chicana feminist methodologies such as pláticas, and educational studies to examine inequities in education, Latinx educational pathways, feminista pedagogies and forms of student resistance.  
Prior to joining LMU, Delgado Bernal  was a professor of education at California State University, Los Angeles, where she served as chair for the Department of Chicana(o) and Latina(o) Studies, and later as Associate Dean for the College of Ethnic Studies. Previously, she was on the faculty at the University of Utah and was an elementary school teacher in Pasadena.  
Delgado Bernal has published more than 40 articles and chapters, including the forthcoming "(Re)imagining Transformational Resistance: Seeds of Resistance and Pedagogical Ruptures," with Sharim Hannegan-Martinez, Sylvia Mendoza Aviña and Daniel Solorzano. She has also co-authored or co-edited four books including "Transforming Educational Pathways for Chicana/o Students," with Enrique Alemán, Jr., and, "Chicana/Latina Testimonios as Pedagogical, Methodological, and Activist Approaches to Social Justice," with Rebeca Burciaga and Judith Flores Carmona.
Among numerous awards, Delgado Bernal is the recipient of the AERA Distinguished Scholar Award, the Mujeres Activas en Letras y Cambio Social Tortuga Award, and the Critical Race Studies in Education Association Derrick Bell Legacy Award. She has also served as a passionate and inspiring mentor to many students.  
 At UCLA, Delgado Bernal earned her PhD in administration, curriculum and teaching studies and a teaching credential and her multiple subject Bilingual Cross-cultural Language Academic Development (BCLAD) certification.
Lee is a professor of educational policy studies and practice at the Center for the Study of Higher Education, and the College of Education Dean's Fellow for Internationalization at the University of Arizona. Her research examines how migration policies, geopolitics, and social forces shape inequities in higher education in the United States and abroad. Professor Lee has investigated university internationalization and partnerships, student and scholar mobility, and scientific collaboration.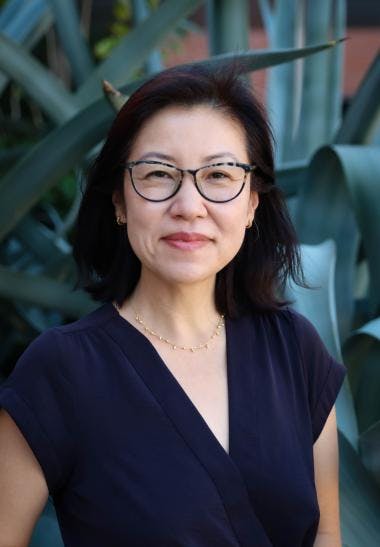 Lee's latest research focuses on the geopolitics of global science, which is covered in her award-winning edited book, "U.S. Power in International Higher Education," published by Rutgers University Press in 2021. Currently, she is undergoing two major studies, one funded by NSF with University of Arizona research specialist John Haupt, and another in partnership with the Committee of 100 (with PhD student Xiaojie Li), on how international research collaboration can overcome current U.S.-China tensions and the racial profiling of Chinese scientists and students in the U.S.
Professor Lee is also the Vice President for Division J: Postsecondary Education for AERA, and is co-editor of the book series, Studies in Global Higher Education. She formerly served as a NAFSA Senior Fellow, a U.S. Fulbright Scholar to South Africa, the Chair for the Council of International Higher Education and Board of Directors for the Association for the Study of Higher Education (ASHE). Lee has participated as a distinguished Global Professor at Korea University and as an international visiting scholar at City University of London, the University of Pretoria, and the University of Cape Town in South Africa. [1]
Lee earned a PhD in Higher Education and Organizational Change at the UCLA School of Education and Information in 2002 and an M.A. in 1998.  
"Dolores Delgado Bernal and Jenny Lee are outstanding scholars whose exceptional work deserves this important distinction" said Christina Christie, Wasserman Dean of the UCLA School of Education and Information Studies.  "We are thrilled that two of our UCLA alumna have been recognized and honored by AERA."